Delighted to see that there's been a good amount of interest in the book since its publication. We had a barnstorming launch at the excellent Society Club in Soho on July 1st –  it was a great night, with a packed house that included everyone from architects and writers to restaurateurs and filmmakers. I hope that this picture gives a very small flavour of it…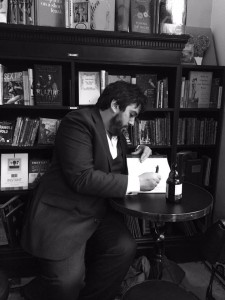 Anyway there have been several more reviews, which have been generally very kind. There have been a couple in the Times and Sunday Times (both paywalled alas), and a nice piece in The Book Bag as well. Hopefully there will be more to come soon!
I did a blog for my publisher Head of Zeus about what it's like to research and write a biography of this type.
And I've also done another interview with The Resident magazine, which was great fun.