Byron's Women
My latest book, Byron's Women, is published by Head of Zeus and can be bought here. A look at the mad, bad and very dangerous to know Lord Byron and his relationships with nine women, it is an 'anti-biography' of the Romantic era's most flamboyant – and most controversial – figure.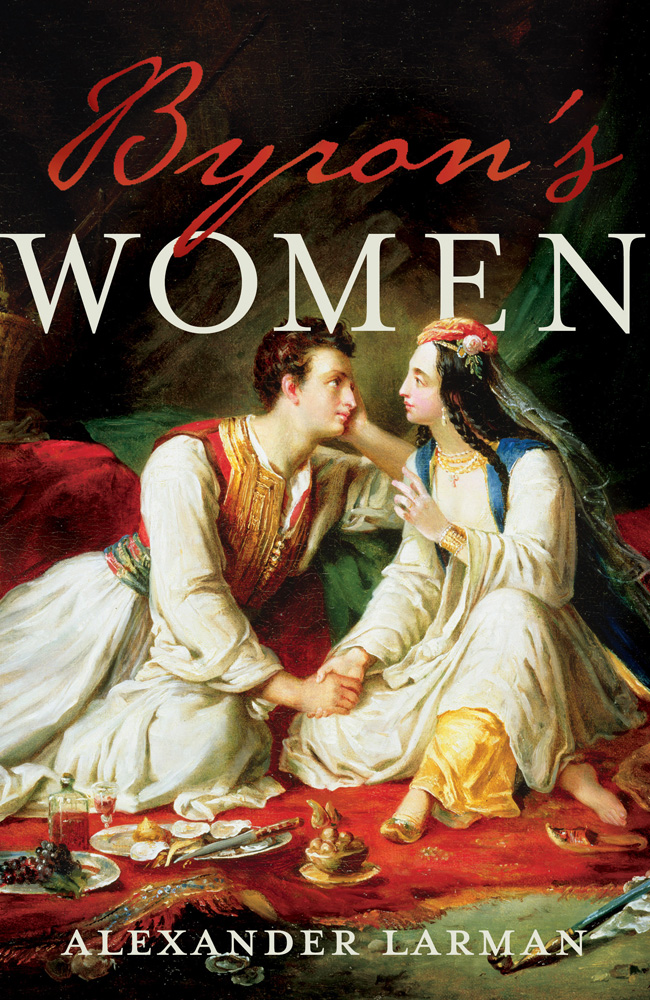 A wonderful, wonderful book. Jilly Cooper, author of The Rutshire Chronicles
Lucid and dextrous… exposes the connection between the man and the poet like nothing I have ever read. Lisa Hilton, author of The Real Queen of France
This clever, clear-headed retelling of the story effects a cool deconstruction of the over-familiar 'Byronic' myth, while at the same time showing just how it acquired its potency. The book also paints a sophisticated picture of late Georgian society, whose idolatrous yet destructive relationship with Byron is so recognizable two hundred years on. Laura Thompson, author of Life In A Cold Climate
Normally I don't much like modish reassessments of literary legends… However, Byron's Women is different. It isn't a tiresome feminist rant… it is humane and brooks no balderdash. This radical questioning of the conventional swashbuckling Byronic stance is convincing. The Times
This is no ordinary biography; through exploring the lives of the women in his life and the impressions he left upon them, we are offered an outline of Byron's person, arguably more accurate, compelling and candid than any portrait focused on him and his poetry could be. The Observer
Buoyant…Larman gives his coterie "the dignified and compassionate treatment they deserve" in a series of sympathetic biographical sketches…the modern Prometheus who destroyed his own creatures might be modelled, Larman thrillingly suggests, on Byron himself. Literary Review
Deft and witty. Mail on Sunday 
A fresh and lively contribution to the crowded field of Byron studies, and confirms Larman as an insightful observer of the contradictory nature of his subjects. Book Munch
Superbly-researched, well-balanced and very readable.The Book Bag
---
Restoration: England In 1666
My second book, a social and narrative history of England in 1666, was published by Head of Zeus in April 2016. Order it here.
England, 1666. The king has been on the throne for six years. The country is at war with the Dutch. Isaac Newton sits in his mother's garden and watches an apple fall. Samuel Pepys falls in love with an actress. The subversive preacher John Bunyan radicalises the inmates of Bedford Gaol. Lord Rochester begins a scandalous poetic career. And a fiery reckoning threatens to destroy everything.
[/column]
Fascinating…beguiling…intriguing facts come at the reader with the frequency and force of juggernauts on a highway…sit back, relax and enjoy the view of an extraordinary year The Times
Larman has an obvious affinity with his era, and provides an intelligent and illuminating commentary. The Workshy Fop
Larman brings the period to life…it is the small details that make the book so enjoyable…an excellent, wide-ranging book about a period of history that contains far more of interest than simply the Great Fire. Daily Express
Accessible and entertaining. The Spectator
[/column]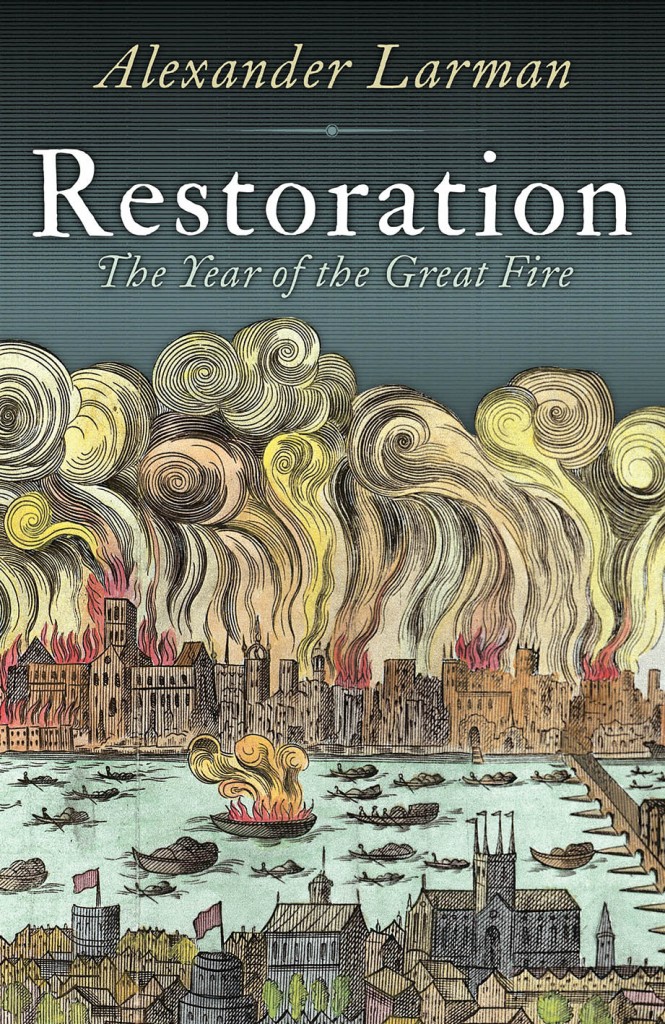 [/row]
Blazing Star: The Life and Times of John Wilmot, 2nd Earl of Rochester
My first book, Blazing Star: The Life and Times of John Wilmot, 2nd Earl of Rochester was published by Head of Zeus in 2014, and can be bought now. As the title suggests, it's a biography of the Restoration court poet, wit and debauchee Lord Rochester, and the first major mainstream one to be published since Graham Greene's Lord Rochester's Monkey in 1974.
A rich, witty and erudite biography from a brilliant new voice in English history. Dan Jones, author of The Plantagenets
Alex Larman's biography of the original rake Lord Rochester makes for a dazzling debut.Ian Kelly, author of Casanova
Larman charts the peerless peer's merry road to hell with a dash and dexterity even his subject might have admired. Lisa Hilton, author of Mistress Peachum's Pleasure
Book of the week…the most comprehensive portrait of Rochester yet…Larman paints a vivid picture of the wild society of Restoration London.Daily Mail
The racy tale of Rochester is told in scholarly but lively detail by Alex Larman in a beautifully written first book…a glorious celebration. Daily Express
Insightful and illuminating…engagingly partisan and elegantly informative. The Times
Informative and enlightening…Larman is clearly charmed by his subject.Sunday Times
A very good, assiduously researched and well written book….a very accomplished debut.Scotland on Sunday
Splendidly entertaining…a witty and elegant biography.Mail on Sunday
A worthy, well-researched addition to Rochester scholarship… Blazing Star paints a picture of a great poet who flared brightly before burning out.Observer
Honourably moving.Irish Times
Compelling…it is cheering to see an avowedly populist book about a writer too often confined to the seminar room…unpompous and eagerly communicative.Evening Standard
A robust and rousing account of the 17th-century poet.The Independent on Sunday
Larman's biography is very bracing, combines thorough research with insightful criticism of the works, and overall probably offers the best account of the 'life'…Larman also showcases Rochester's wit, charm and surprising capacity for tenderness, revealing a complex and fascinating character.The Literateur
A great story…Larman has some good things to say about the poetry…the book shines some light on a dark and difficult life.Literary Review
This is a colourful read, and the lively, often carefree atmosphere of the Restoration era is brought to life.The Book Bag
Praiseworthy…Mr Larman's book is comprehensive…he is unashamedly pro-Rochester.The Erotic Review
Fast-paced and fascinating…vivid and well-written…when Larman addresses the Rochester myth, he's fabulous.The Marylebone Journal
---