The Crown in Crisis
A TIMES, DAILY MAIL and DAILY EXPRESS BEST BOOK OF 2020
My new book, The Crown in Crisis, is published by Weidenfeld & Nicolson and can be bought here. A definitive new account of the abdication crisis of 1936, it uses previously unknown and undiscovered archive material and new interviews with those who knew Edward and Wallis to tell the thrilling, surprising and scandalous story of the love affair between a King and his mistress, and its far-reaching consequences.
Before publication, it was serialised in both the Daily Telegraph and Daily Express, and high-profile news stories arising from it were featured in The Guardian, Daily Mail and La Repubblica, amongst other titles. The Times picked it as one of their best books of the summer, Kirkus gave it a starred review, the Daily Mail included it in their best books of the year and the Guardian made it their book of the day.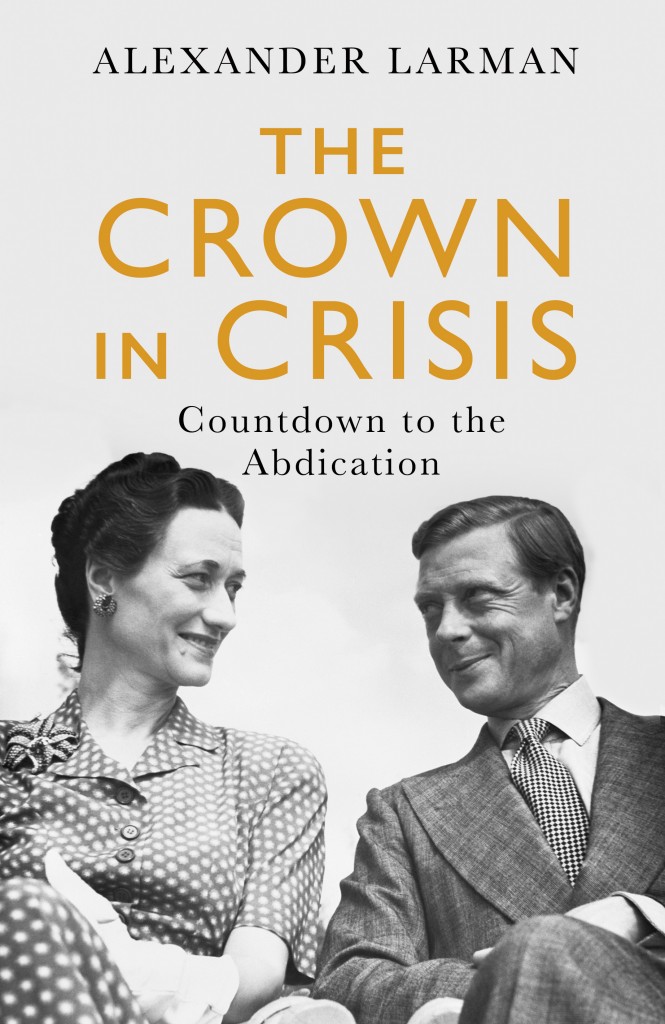 Excellent, well written, deeply researched, THE CROWN IN CRISIS is a dynamic revisionist history of the Abdication that brings to life a national and personal drama with a flamboyant cast of princes, charlatans, socialites, courtiers, press barons, politicians and adventurers that is both heartbreaking and glamorous, scholarly and very entertaining. Simon Sebag Montefiore, author of The Romanovs
Alexander Larman's well-researched and well-written THE CROWN IN CRISIS is both scholarly and highly readable. He has mastered the sources superbly, and his analysis of the extraordinary story is full of thought-provoking insights. Andrew Roberts, author of Churchill: Walking with Destiny
A completely fascinating and authoritative account of the Abdication Crisis, written with tremendous sophistication and insight. William Boyd, author of Any Human Heart
Larman combines the personal with the political, high drama with low morals, to create a compulsively readable and comprehensive account. Anyone who wants to deepen their understanding of one of the key events of the 20th century, whose reverberations are still with us today, must read this engagingly fun and detailed book. Anne Sebba, author of That Woman

BOOK OF THE WEEK…Larman is an amiable and talented young writer…[his] account is rendered with brio and dispatch…Larman has dug deep and successfully into the archives of the main people involved in the crisis…always interesting. David Aaronovitch, The Times

BOOK OF THE DAY…Larman has big shoes to fill. Sensibly, he doesn't go in for startling revisions, but instead makes use of the new sources and interpretive lenses that have become available in the intervening four decades…Larman shows a delicate touch too in not banging home the obvious contemporary resonances. Kathryn Hughes, The Guardian

Mr. Larman brings his cast of characters vividly to life in a fast-paced, lively staging of the drama. It's as much fun to read as a good political thriller. Moira Hodgson, Wall Street Journal 

It's little wonder that this saga continues to fascinate. Larman's retelling zips along, infusing a well-known narrative with impressive suspense. His scholarly rummaging has turned up fresh insights, too, mot notably into the role played by MI5. An enduringly relevant chapter of British history, brought to life with panache. Hephzibah Anderson, The Observer

STARRED REVIEW…An entertaining, multilayered study of the abdication crisis of 1936 and the many traitorous and sycophantic characters surrounding King Edward VIII…The author fully fleshes out the many historical characters who took sides during this tumultuous period…Fun royal history, as Larman captures the era's delicious wit, spite, and malice. Kirkus Reviews

BEST BOOKS OF THE YEAR…this compelling countdown to the abdication…A cast of fascinating minor characters walk across the set of this fast-paced story. Daily Mail

Many of the central characters so vividly brought to life in Alexander Larman's The Crown in Crisis appear as if drawn from a period matinee at the Aldwych…Larman's account could scarcely have been better timed given the lamentations of Harry and Meghan…the achievement of The Crown in Crisis is to be both judiciously weighed and ceaselessly entertaining. Graham Stewart, The Critic

A juicy account…even dedicated royal watchers will learn something new from this comprehensive account of one of the biggest scandals in the history of the British monarchy. Publisher's Weekly

A sharply-drawn character study…an enthralling look at the abdication of Edward VIII…Larman charts the events of 1936 with a dynamic sense of drama…surely offers new insights into the episode. BBC History Revealed

This great and well-told story…the top revelation in Larman's book is learning that Wallis didn't love Edward in the least. Nicola Shulman, The Oldie

Alexander Larman has done a thoroughly researched job in retelling this oft-told tale and has made some fresh discoveries that shed new light on the affair. Nigel Jones, BBC History Magazine

An engaging, detailed, and suspenseful read; one that is equal parts empathetic and entertaining. You will be gripped. The Independent

Forensically researched…Larman has done a fine job of explaining the religious, social and political issues involved…a brilliant story. Business Post

If books were food, Alexander Larman's The Crown in Crisis: Countdown to the Abdication would have the nutrients of spinach and the decadence of a chocolate cupcake…a marvel of erudition…The Crown in Crisisis a barn burner: it has intrigue, subterfuge, betrayal, a salivating press, Nazis and an up-and-coming Winston Churchill. Shelf Awareness

READER'S DIGEST RECOMMENDED READ…In this absorbing new book, Alexander Larman takes us through the whole, tangled story with great clarity. Reader's Digest

Fascinating, gripping and often revelatory…Larman has produced a book that is packed full of detail and intrigue. Even if you know the story before you pick up The Crown in Crisis, elements of its fresh take will stay with you after you put it down. The Good Web Guide

A suspense thriller about the abdication, complete with edge-of-seat cliff-hangers that leave you on the edge of your chaise longue…Larman has turned an incredibly complicated saga into a thrilling, eloquent and witty tale. Gustav Temple, The Chap
---
OTHER BOOKS
Byron's Women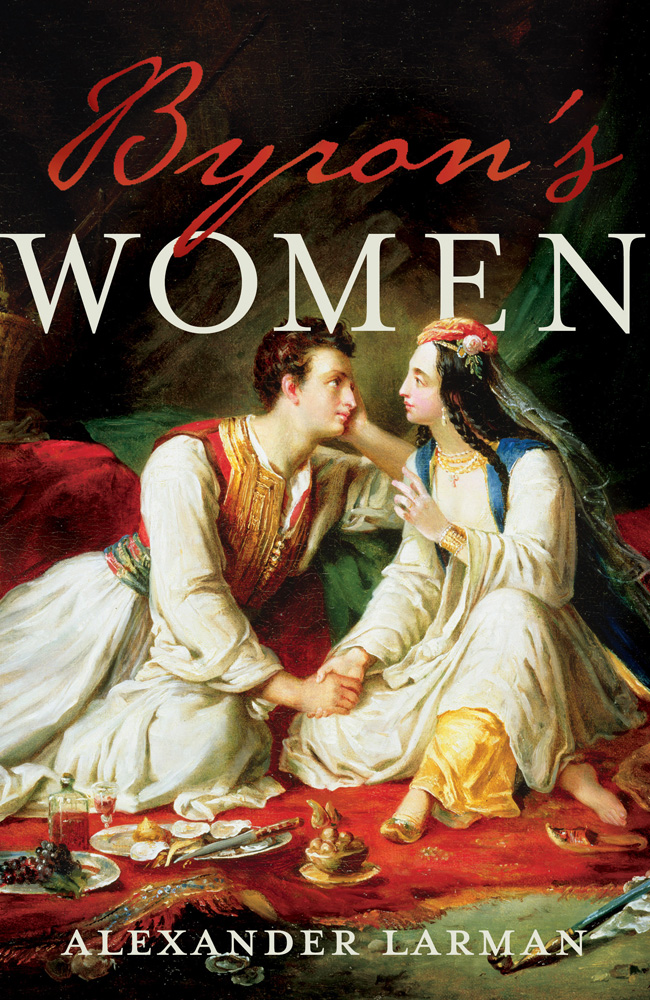 My third book, an 'anti-biography' of Lord Byron and the most important women in his life, was published by Head of Zeus in 2016.
'This is no ordinary biography; through exploring the lives of the women in his life and the impressions he left upon them, we are offered an outline of Byron's person, arguably more accurate, compelling and candid than any portrait focused on him and his poetry could be.' (The Observer)
Order it here.
Restoration: England In 1666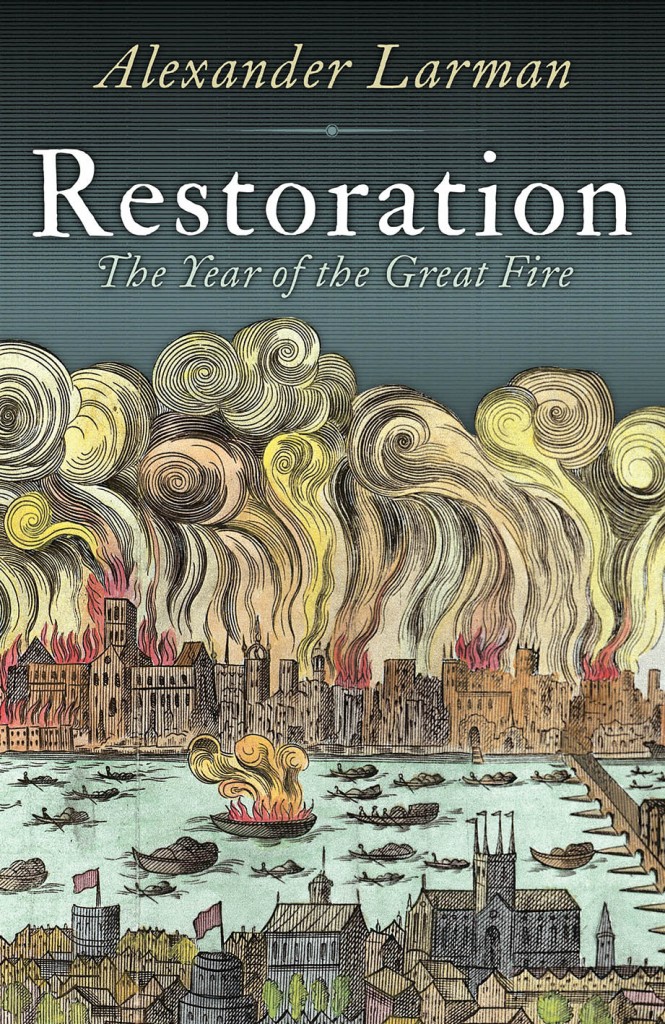 My second book, a social and narrative history of England in 1666, was published by Head of Zeus in April 2016. 'Fascinating…beguiling…intriguing facts come at the reader with the frequency and force of juggernauts on a highway…sit back, relax and enjoy the view of an extraordinary year.' (The Times)
Order it here
Blazing Star: The Life and Times of John Wilmot, 2nd Earl of Rochester

My first book, Blazing Star: The Life and Times of John Wilmot, 2nd Earl of Rochester was published by Head of Zeus in 2014, and can be bought now.
'Splendidly entertaining…a witty and entertaining biography.' (Mail on Sunday)